I am pleased to introduce Bill from Pagan Cellar Jewelry as this weeks featured artist

In addition to a peak into his world of vintage and art, Bill is offering YOU a chance to win this beautiful pair of Purple and Black Tri-dangle earrings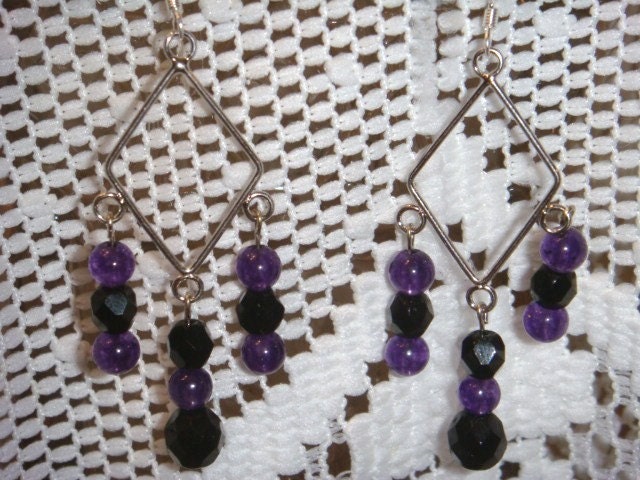 (Scroll down to enter raffle)

Tell us a bit about yourself as an artist
I am an avid vintage jewelry collector as well as maker. I do bead and metal work. I am also a fine art photographer. my passion is finding rare vintage gems for both my personal collection and for my store. I like to make unique earrings mostly for all occasions

Is there a story behind your work?
I got started collecting vintage jewelry and items when my grandmother gave me one of her Cameo brooches. these are still by far my favorite items to collect. I also collect vintage cameras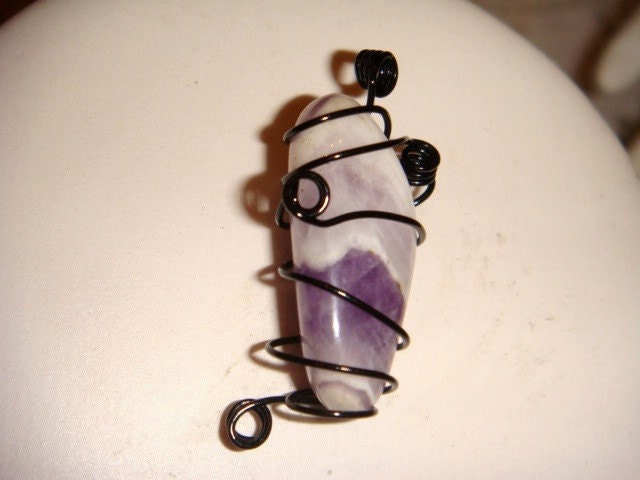 What advice would you give other artists in your field?
other collector/sellers should just always be on the hunt, ether an estate sale, or a antique mall and sometimes even a garage sale!!

What inspires your work?
bright colors, earrings my mom ad grandma wore, and the mood I am in at the time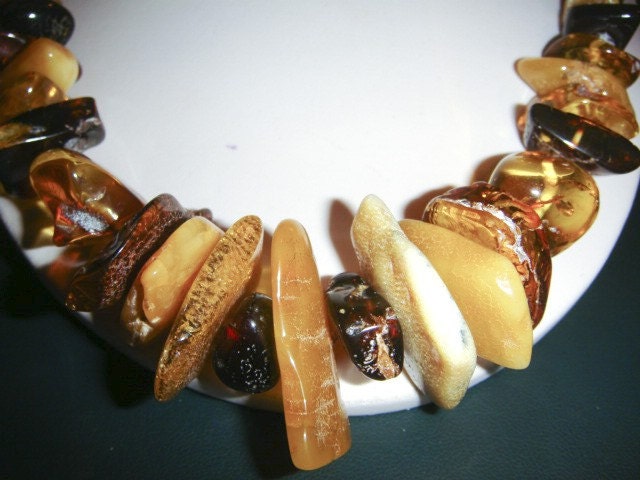 Are you currently working on any exciting project?
I am working on learning to make rosaries.

If you have a 'day job' in addition to your art, how do you manage?
My day job I am also my own boss so makes things work better around whatever schedule I want. I do my photography during the day/weekends and spend what time I have working on my etsy store

Do you take custom orders?
yes for earrings I do, there is a button on my shop to inquire about custom orders